Fáilte go Scoil Eoin, Inis Eonáin
Welcome to Scoil Eoin, Innishannon
Mol an Óige agus Tiocfaidh Sí

A message from the Principal
It is my pleasure and privilege to serve as Principal in Scoil Eoin, Innishannon. We have a long-established caring tradition in this school. We get to know all our pupils well and focus on them as individuals. We cherish them all equally and nurture their individual talents at every opportunity. The trust you, the parents and guardians, place in us to oversee your child's growth and development is always to the forefront of our thinking and we aim to see your expectations fulfilled. Our committed and experienced staff ensure that the pupils receive a broad and stimulating education.
Tá súil agam go mbainfidh sibh taitneamh gus tairbhe as an suíomh gréasáin seo.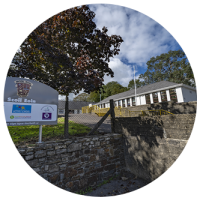 Dear parents & guardians, Fr Finbarr has asked that the...
https://c853e2aa5f0943bfd411-2f83f08f0764f7022d5f23e39851d994.ssl.cf3.rackcdn.com/pdf/4576_20210915234700.pdf
Rang 5 had their first Coffee Morning Book Club on...
The Children in rang a haon were using leaves to...
We have been learning lots and having lots of fun.In...
Dear parents/guardians, Please remember to LABEL ALL items of your...
The boys and girls are back to work for the...
The boys and girls were busy cutting out the Autumn...
Children in Second Class revising 3-D shapes today. We really...
Dear parents & guardians, Fr Finbarr has asked that the...
https://c853e2aa5f0943bfd411-2f83f08f0764f7022d5f23e39851d994.ssl.cf3.rackcdn.com/pdf/4576_20210915234700.pdf